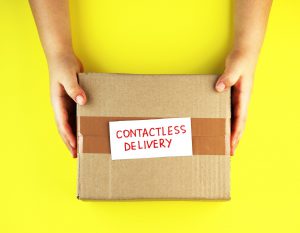 You may be running an online shop selling various items, whether they're food items, gadgets, books and magazines, artwork or jewellery. But whatever it is you are selling, you need to know how important it is to have the right packaging for your items – the proper packaging will add to your customers' impression of your business, and when your items are packaged properly, they will be better protected as well. But packaging doesn't just mean making sure you choose the proper shape, size, or width for your boxes and use high-quality packaging materials such as vinyl tape and bubble wrap – it consists of other factors as well. Here, then, is what you should know about the proper packaging if you are selling your wares online.
For customers who shop online, nothing is more annoying or frustrating than receiving a parcel that hasn't been packed properly or is damaged. If your customer has ordered from your shop for the first time, this won't give them a good impression at all. So first things first: choose good packaging materials, and if you can, choose boxes made from high-quality materials like cardboard or kraft board, such as white postal boxes where you can easily and prominently stick your label or logo so customers see it right away.
It's also important to pack your item inside the parcel as carefully as possible, and for this, use void fillers and bubble wrap or packing foam or peanuts. The item should not touch the sides of the box, so leave five centimetres in space between the item and the box's sides. Many online shoppers will often leave negative feedback if a parcel is untidy, and you don't want your items damaged whilst in transit, either.
Did you know that most consumers also value the branding of a company on the envelopes and mailing boxes they receive? Consider customising your envelopes and boxes with personalised labels, tape, and packaging. The label you stick on your parcel will give your customers a better perspective of your brand, so make your label neat and avoid writing the address of the recipient by hand! A well-designed label is seen by customers as proof that you are a reputable brand and you have high standards as well. There are handy label-makers that you can use to customise your parcel, and some can even be operated wirelessly using your smartphone. Invest in this apart from the proper packaging materials.
Of course, you already know that your items should be adequately protected so they don't get damaged whilst in transit, especially if you are shipping internationally. But you should also make it 'just right' and avoid too much packaging. When the packaging is excessive, this can also be annoying to shoppers, not to mention wasteful and unsustainable to the environment. Additionally, if you have a small item and it is placed in a box that's too large, it is more likely to become damaged, so make sure your items are packed compactly in a box that's right for its size and surrounded by protective packaging material. If you want to impress customers further, add a personalised note or flyer; this encourages loyalty and makes customers feel more special.
Image attributed to Pixabay.com