There is nothing better than turning your hobby into a business! People love making money from the things they love doing and new baking businesses are more popular than ever. It seems as if everyone knows one small baking business as the number of businesses have increased throughout 2020 and beyond. There are multiple things to consider when starting a baking business, especially if you want to succeed and do well. Keep reading to find out four things you should consider when helping your baking business take off.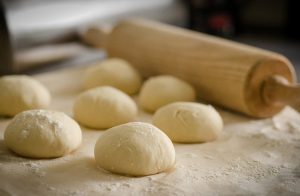 Purchase the right items
Starting a baking business is an exciting journey, but it can be rather daunting if you've never done anything like this before. This is why we recommend that you do enough research to ensure you are led down the right path. You'll be putting a lot of effort and money into your business, so you'll want to ensure you are purchasing the right equipment and investing your money where necessary.
For example, you'll soon realise that your business picks up and you have more orders coming in than ever before. This is when good items come in handy, especially if you are going to be producing a large quantity of products. You should be investing in items like an electronic weighing scale so that you can measure exactly how much of each ingredient goes into a product on a large scale. This can also help with assuring customers of any allergens in your products. Purchasing the right items at the beginning of your baking career will save you a lot of time when you become stretched for time.
Hire an extra pair of hands
Baking takes up a lot of time, you of all people will know this. Therefore, it should come as no surprise that you should consider hiring some help in the future. When your business grows in popularity, you'll soon notice that orders pick up and more people are requesting your services. It may even be that your services are requested in larger amounts. With this, we recommend that you recruit staff within your means to help you in your busier periods. You can help train aspiring bakers and even give some younger bakers practical hands-on experience. You don't want the quality of your products to suffer as a result of doing too much!
Follow regulations
Depending on where you are growing your company, like any other food-related business, you will be required to be certified in following strict regulations and guidance. For example, in the UK, many catering businesses are recommended to have a food hygiene certificate and be trained to follow great hygiene practice. Avoiding cross-contamination is key in ensuring you are providing excellent services and products. This will attract new customers and also give them peace of mind when purchasing from you.
Engage with your customers
As well as playing by the books, it is also your job – as a business owner – to ensure your advertising your business efficiently and effectively. We recommend that you develop an online presence for your brand and engage with your customers at all times.
Follow these steps and do some extra research when starting your own baking business!
Image – Pixabay