Essential Features in an HR Automation Program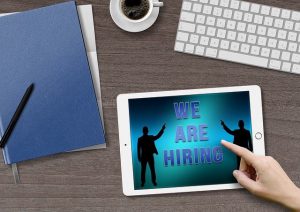 Modern businesses need to keep pace with the changes in business processes, which include HR management. Most companies have deployed HR management software in place, some opting for a scalable solution that will allow the program to grow alongside the company's growth.
With the number of vendors in the market, choosing the right one may be challenging because the features differ or are labelled differently. Here are some pointers on the vital features to look for when choosing HR management software.
Vital features and primary requirements
You should exercise caution when choosing an HR platform because it will affect the performance and processes of the department. What you should do is do comparison shopping first. Find reputable vendors, make a shortlist, and compare their features using your department's needs as your guide. Of course, you also need to make sure that the software is scalable.
Here are some important features to consider.
Employee information management. This feature handles the full directory of employee profiles, which usually include the employee's personal details, salary and job history, tax and banking details, disciplinary history, insurance plans, leave requests, performance feedback, and other fields required by the client. The feature keeps all the information about each employee in one place, linked to the main record, which facilitates reporting and tracking. Adding information to the record becomes easier and faster.
Recruitment and hiring process. With an HR software, you can handle employee recruitment and hiring with ease. You have a consistent assistant when screening, recruiting, and hiring additional staff. The software facilitates HR automation for HR systems. The program can help you write job descriptions, post them on multiple websites and track application submissions, which can automatically accept and reject applicants based on the criteria you previously set.
Talent management. Look for a human resource management software that includes a talent management feature. This will help you evaluate employees according to your preset criteria aside from the actual interview. The HR software is an integrated system that can access all information about each employee, include the new hires. With the talent management feature, you can do a performance assessment based on the productivity of the employee and other expectations. Depending on company policies, you can find a program that allows employees to view their performance feedback, which means they can see their evaluations immediately.
Benefits management. This is an essential feature, which will automatically compute all the benefits and deductions, such as paid leave, overtime pay, taxes, and national insurance.
Financial management. Aside from computing employee benefits, robust HR management software should include a financial management feature. The feature handles the base salary administration, and the computation of bonuses, commissions, and other compensation packages automatically.
Management of time and attendance. Find the HR management software that can handle shift scheduling and employee attendance to ensure that every department, project, and location has the right number of staff every workday. With electronic timesheets, it is easier to time-track and prepare payroll.
There are several other features that you might need to have when you choose HR management system software. Identify first all the features that your company needs before looking for the most suitable software solution.
Image: https://pixabay.com/photos/job-job-offer-workplace-job-search-3258590/